A Guide to Building Your RATIONALE Ritual
5 Sep, 2023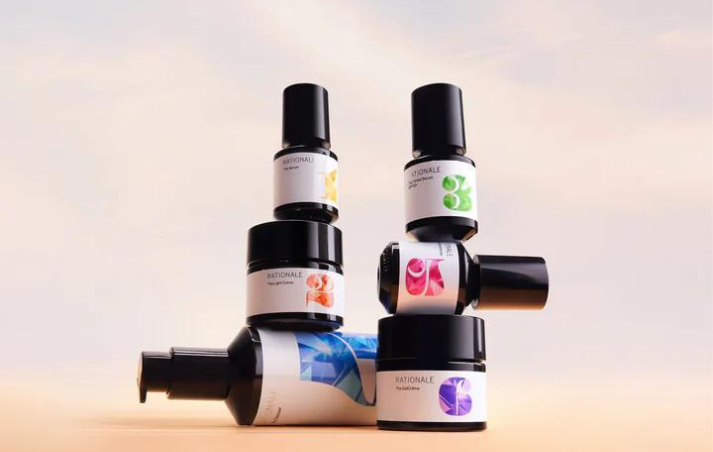 A step-by-step, pillar-by-pillar, guide to curating your RATIONALE Ritual for complete, daily topical skin nutrition.
Knowing where to start with skincare can be daunting. At the end of the day, skincare is, and should be, intricate and complex—especially when Active Ingredients are involved. It should also be profoundly personal. And understanding your skin at its genetic level is the most critical step when building any skincare routine. 
In saying this, it has always been our goal to create a seamless daily skincare Ritual that is not only effective but enjoyable. So, whilst we make no attempt to prescribe your skincare order without knowing your unique skin concerns, we have put together a how-to guide for building your RATIONALE Ritual morning and night.
The Essential Six Collections
The Essential Six Collections represent the daily rhythm of RATIONALE.  Built around the Six Pillars of Skin Health, this system of three Collections for daytime protection, followed by three Collections for overnight rejuvenation, provides all of the skin's daily nutrients at the correct concentrations.
While each RATIONALE Ritual varies from Client to Client, they incorporate at least one Formulation from each of the Essential Six Collections.
The Morning Collections
Immune, Antioxidant, Solar and Environmental Protection.  
Collections #1, #2 and #3 are designed to offer polished protection. Apply at least one Formulation from each Collection for a complexion that is ready to face the day.

Pillar One: #1 The Resilience Collection supports skin immunity and barrier function with a proprietary Complex of B-Group Vitamins—for stronger, more resilient skin. 

Pillar Two: #2 The Vitality Collection supercharges the skin with a proprietary Complex of Antioxidants which preserve Collagen and Elastin—for an infinitely brighter-looking complexion. 

Pillar Three: #3 The Brilliance Collection delivers a proprietary Complex of Zinc Fusion Technology, Iron Oxides, and Melanin to offer superlative protection—for radiant, illuminated skin.
The Evening Collections 
Barrier, pH and Cellular Rejuvenation. 
Collections #4, #5 and #6 are designed to offer radiant rejuvenation. Apply at least one Formulation from each Collection for a glowing complexion come morning.
Pillar Four: #4 The Integrity Collection is rich in a proprietary Complex of Ceramides and Lipids, which restore and nurture the skin's barrier function—for strengthened, hydrated skin. 
Pillar Five: #5 The Clarity Collection harnesses a suite of Hydroxy Acids and Peptides to recalibrate the skin's pH—for a refined, clear complexion. 
Pillar Six: #6 The Renewal Collection Vitamin A and Botanical Retinol Alternatives feature alongside Actives rich in DNA Repair Enzymes to support cellular turnover—for visibly rejuvenated, renewed skin.