NEW Winter Warming Enzyme Mask
30 May, 2023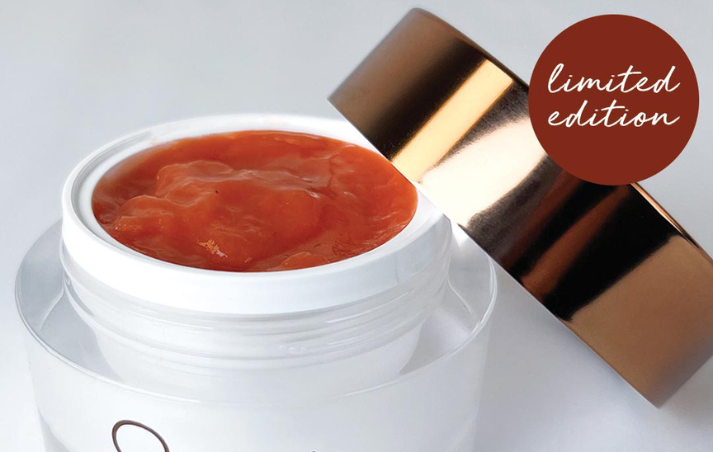 Osmosis new limited-edition Winter Warming Mask will invigorate skin and wrap skin in sweet clove, cinnamon, and nutmeg aromas while providing them a boost in sense of well-being.
Holistically formulated with apple and lactic acid to gently exfoliate. Additionally, apple fruit extract supports skin vitality, while lactic acid is well established for its ability to brighten and improve radiance in skin, enhance barrier function and cell renewal rate, and stimulate ceramide synthesis helping with skin moisturization.
Benefits
Exfoliates skin cells, infusing skin with antioxidants and promoting a healthy glow with enzyme activity.
Key Ingredients
Pyrus Malus (Apple) Fruit – Help skin cell renewal and maintain vitality to combat signs of aging. This Swiss apple extract promotes longevity, production, and protection of skin cells.
Lactic Acid – Gently exfoliates, hydrates, and increase epidermal and dermal thickness for smoother, more youthful appearing skin.
Eclipta Prostrata Extract – False Daisy, this plant has anti-aging properties and is commonly used in Ayurvedic medicine to improve mood proving a sense of well-being, freshness, and strength for a positive effect on skin appearance.